REPORTING & ANALYTICS
The platform also features full reporting capabilities on aspects of all programs and projects. Since the software keeps information about clients and projects from an early stage, it allows for rich reporting natively. Furthermore, if needed, the data can be downloaded for further analysis (e.g. On Excel), or integration with other platforms through XML, csv, etc.
Dalikoo.com comes with over 10 different reports.
Here are some examples of Dalikoo's reporting capability
Project Deliverables – Delivered vs. Outstanding across cost of the project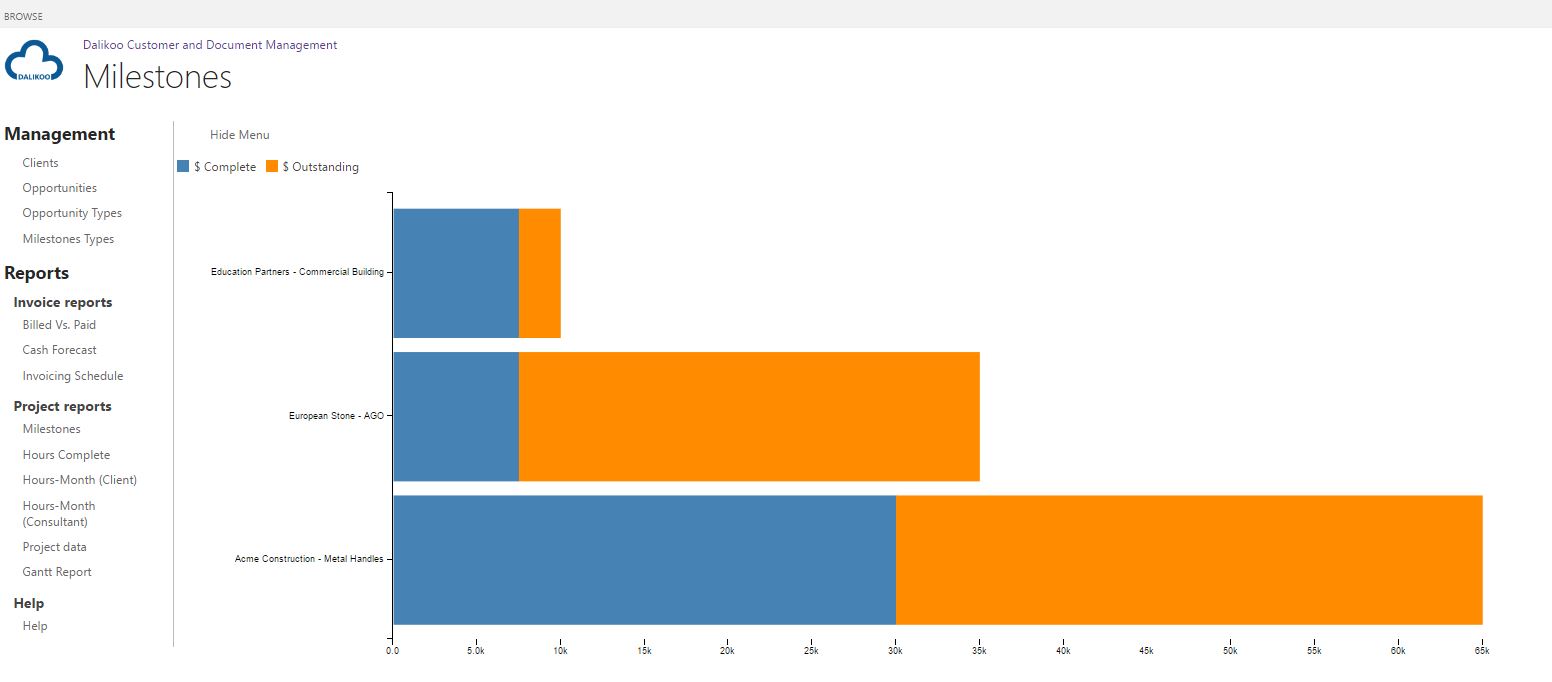 Project hours – Competed vs. Outstanding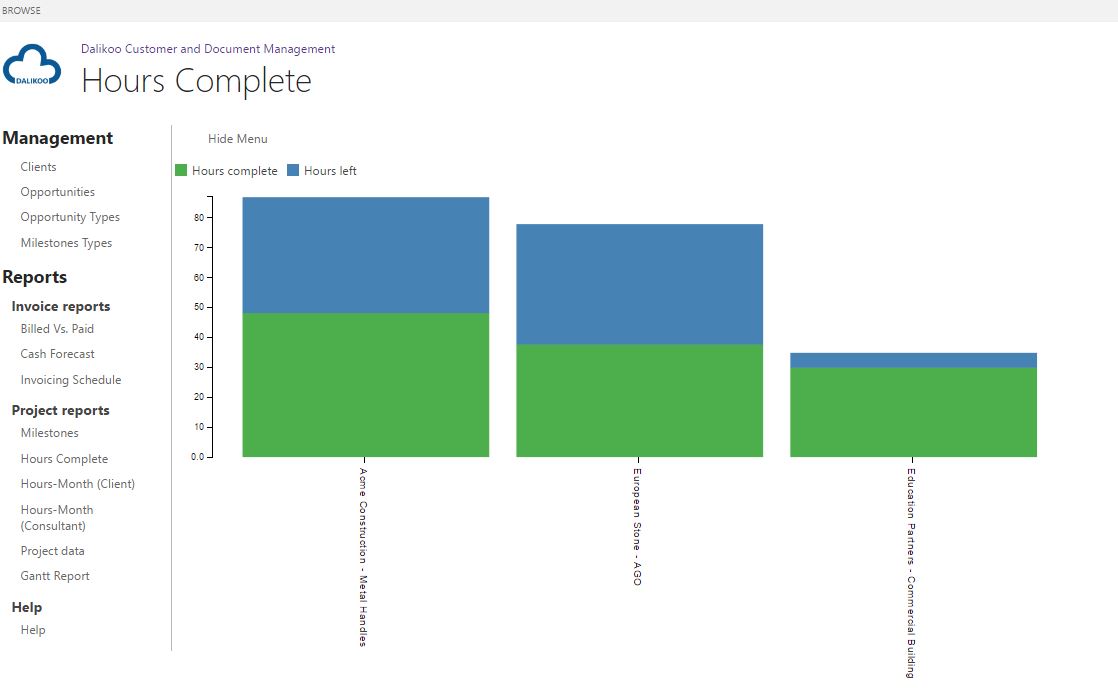 Projects Billed vs. Paid